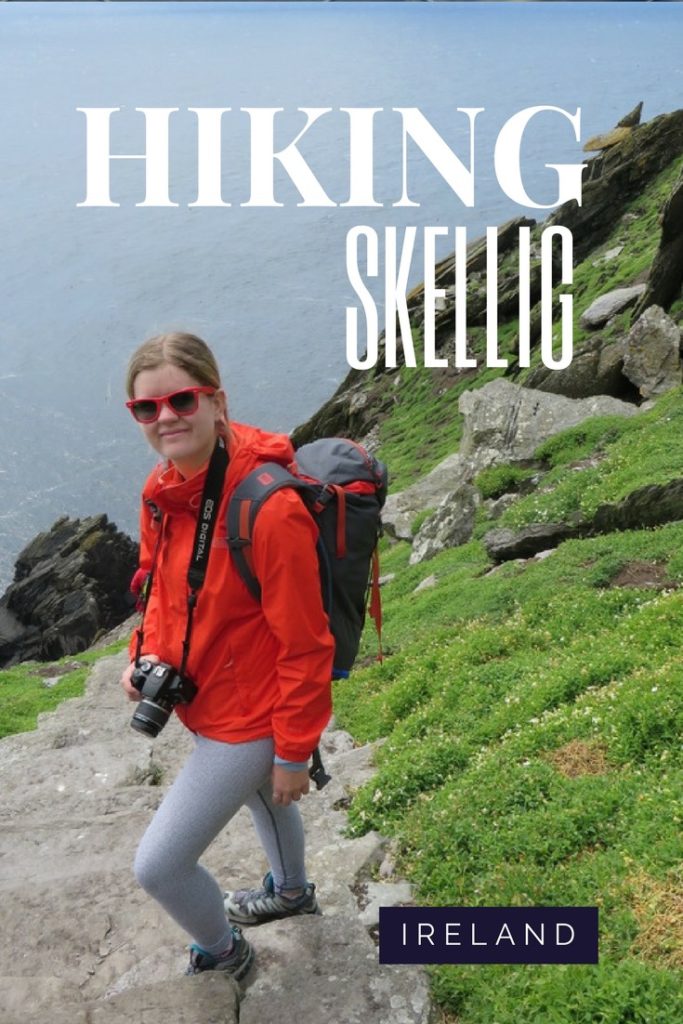 There are places that beckon, that call to a place deep within your soul and say "you must come." Skellig Michael, off Ireland's Wild Atlantic Way is one of those places. It spoke to me. No, that's not quite right. Skellig Michael didn't speak, it yelled.
And I listened.
My daughter and I only had two weeks to travel from Canada to Ireland and tour the Emerald Isle for the first time. I really didn't have any must-sees as long as we worked in time to drive to the Ring of Kerry to find the little harbour town of Portmagee for the chance to board a tiny boat and ride out over the waves to climb 600 stone steps up a cliff to a monastery dating back to 700 A.D.
Was I crazy? I hate rough seas. Not just a little bit, I'm terrified of rough water. Truth be told, I'm not always that good with heights, either. But I couldn't help it, I had to go.
The trip out to Skellig Michael (a UNESCO World Heritage Site since 1996) is not a guaranteed event. An average of two days out of seven, it's simply too rough for locals captains to ply their vessels. With this in mind, and a somewhat flexible schedule, we decided to wait until closer to the date to book our trip. When we did, it was full.
"You can try standby," we were told.
Arriving an hour early, we stood in a line that grew to almost 40 individuals – all looking for last-minute passage over to Skellig Michael for the day. There are 12 boats in total running from three locations that hold licences to land at Blind Man's Cove each day. As the boats began to fill, we stood by the gate and crossed our fingers. Five seats were available for standby.
We were the last two to get on.
The captain's assistant handed out extra waterproofs to cover legs for those of us who hadn't thought to bring rain pants. The calm inner harbour soon became gentle waves and then rock and roll. Cold, salty water misted faces over and over again. I kept looking back, watching the cape recede. I couldn't see our destination ahead. My girl smiled and reminded me – yet again – that I was the one who wanted to do this trip.
As we pulled into the lee side of the island, 11.6 km from the mainland, the waves died down to a rolling swell. Bobbing up and down beside the concrete dock, we jumped on slippery steps and scampered up to terra firma.
I could have kissed the ground – but I was too distracted by the sudden warmth of the sun. Shedding layers, we stuffed our backpacks and began the stroll up the gently climbing paths that led to … OMG… puffins!
Not one, not two, but hundreds of puffins land on the tiny isle to breed every summer – along with guillemots, fulmars, razorbills and…
(Read Part 2 here)