July was a soggy month, of that there is no doubt. Calgary, Alberta saw 206 mm of rain. The average is 66 mm. We didn't let that stop us from getting out into the mountains, though. More often than not the clouds drained themselves rather quickly and vanished into thin air. In fact, summer 2016 turned out to be a superb season for day hikes and backpacking trips alike.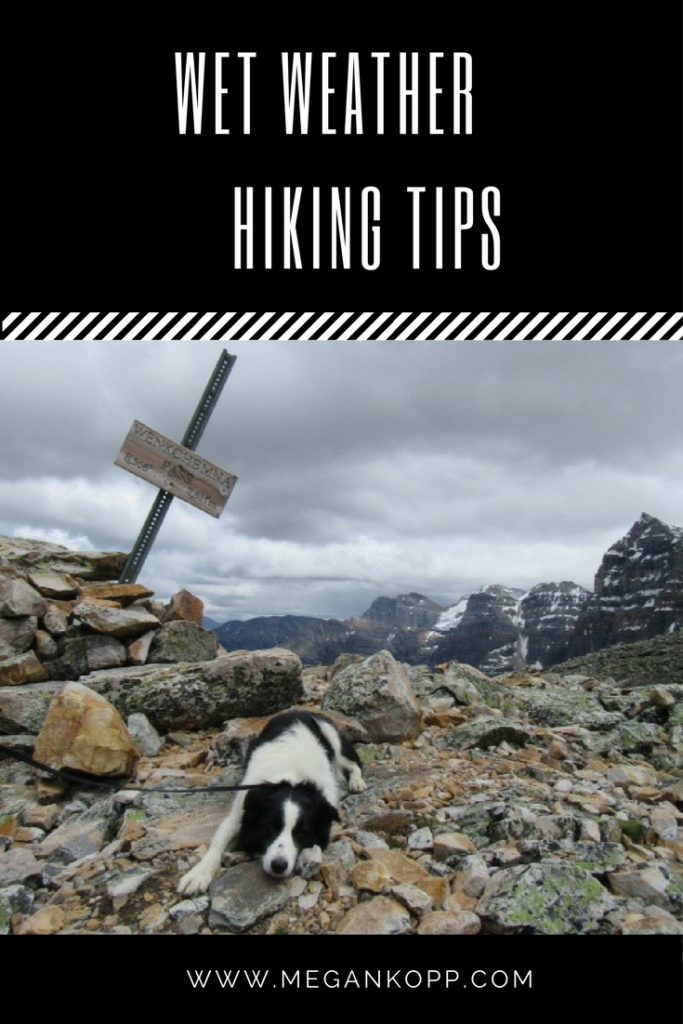 Pack a good rain jacket. Good being the operative word. You want something that works.
Carry an umbrella. Yes, purists will scoff and you may be dubbed "princess", but you'll be drier than them!
Use gaiters. 'Cause even Goretex-lined boots don't seal at the ankle.
Buy a lightweight pair of rainpants. Even if you haul them around unused 99% of the time, that 1% makes them worth every penny.
Suck it up. Seriously. You will have the trails almost to yourself – something that is becoming increasingly rare – and you'll never find that pot of gold if you're not out looking for rainbows.