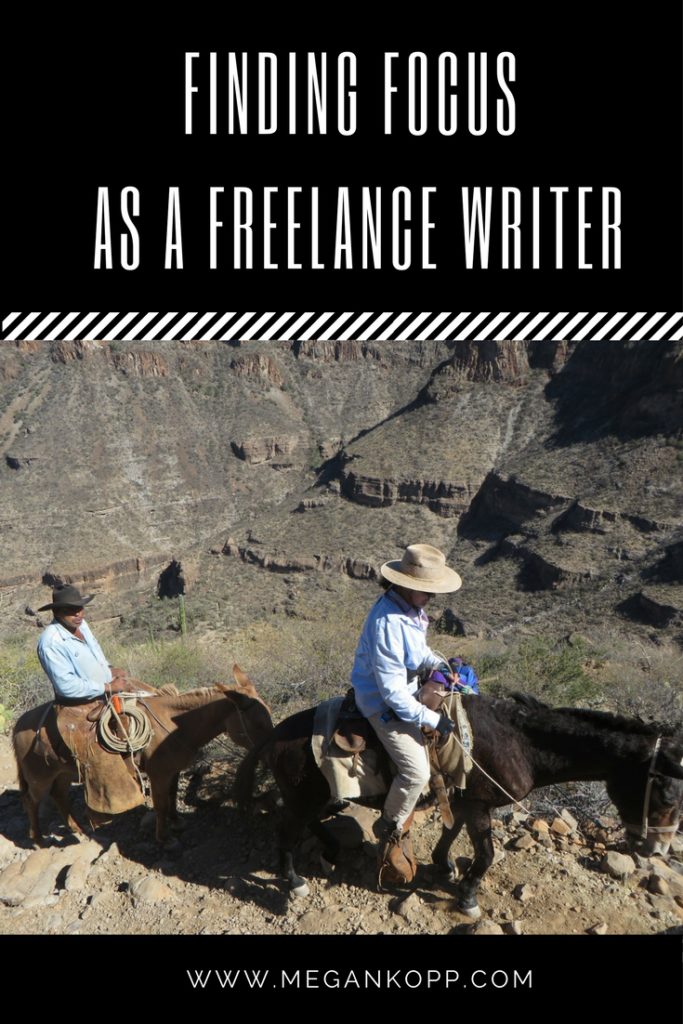 Being a freelance writer is awesome – you get to pick when you want to work, do what you want to do, and go where you want to go. As I've said before, you drive the bus – or ride the mule!
Being a freelance writer is horrible – work never comes when you need it the most, almost always hits when you've planned to take time to travel, and because the paths are endless (fiction, non-fiction, travel, children's, anthology, blog, e-book…) it can be hard to get traction to get moving. Sometimes, the mule gets a little stubborn and slow.
I don't set goals or make resolutions in the New Year anymore because they always seem to start off big and fizzle out fast. This year I'm not making plans. Instead, I'm simply digging in to a steep learning curve to get this blog on track.
That doesn't mean I'm not working on a e-book, still writing children's non-fiction, and penning travel pieces – I am – but it does mean I'm focusing spare time on becoming a better blogger.
Let's face it, I suck at consistency when it comes to non-paying projects. My aim is to make this blog a passive income machine. Pay it forward. Possible? Apparently. Over the next few months, I'll post occasional updates on my progress.
First Steps – or how to get that bus moving again! I am starting slow and learning to walk before I run. Step one: sign up for a little education on the topic. I chose "From Blog to Business" by Wonderlass Allison Marshall. Part of her package is support and additional training opportunities, like a productivity party. Trust me, it's not fun and games. It is all about sweat equity and it comes with a 25-page workbook. I've just finished p. 2 – Celebrate.
Celebrate – it's time to write down your accomplishments over the past year. I was hesitant at first because it didn't feel like I had a productive year in 2016. Well, colour me happy! I was pleasantly surprised when I took the time to look back at what I'd accomplished.
Work
wrote 9 work-for-hire children's non-fiction books
penned 9 articles for paying markets
taught 2 travel writing courses
submitted a post to new paying blog market
wrote a book review for a paying market
Training
attended SocialWest Conference
signed up for several Udemy courses (LinkedIn, iPhone photography)
Travel
long weekend ski trips to Panorama and Assiniboine, BC and Waterton Lakes National Park, AB
multiple day trip skis and hikes
6-day mule trip into the canyon of Sierra de la San Francisco, Baja MX
month-long hiking trip Northern Spain and Morocco
6-day canoe trip on Bowron Lake Circuit, BC
And More Travel!
12-day trip to Vancouver Island for family and backpacking
6-day backpack across the Chilkoot Trail in Alaska and the Yukon
6-day trip to Northern BC to spend time with a girlfriend
5-day road trip to Tofino with my daughter
11-day bike/hike trip to southern Nevada and Utah
Write down your accomplishments last year – go ahead, give it a try. Your accomplishments can be related to writing or work or fitness or travel or whatever it is that you do. The act of writing it down not only feels good, it gives you a clearer picture of what actually happened and it gives you "the motivation to keep moving forward."
Bring it on 2017!